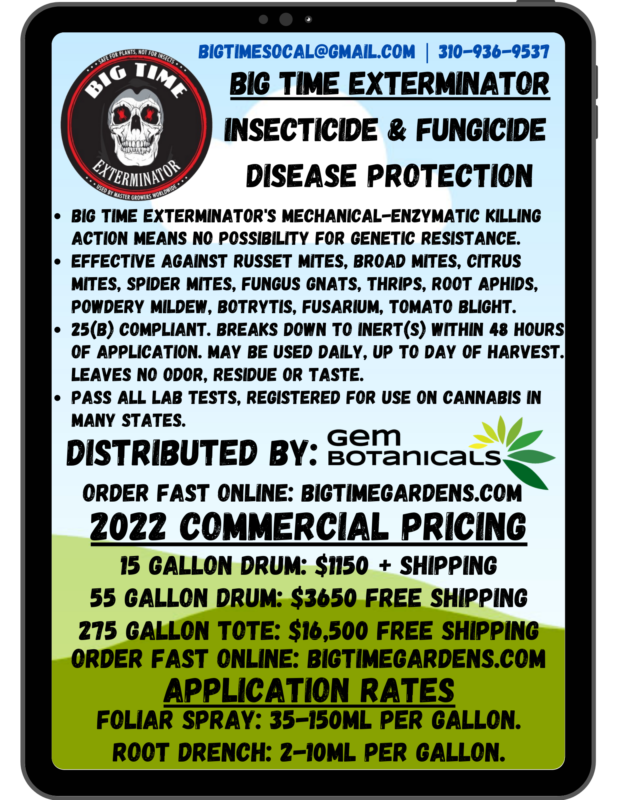 Protect your valuable plants and get "Big Time" results without spending big dollars. Big Time Exterminator is the most cost effective way to keep your plants free of harmful pests! Highly concentrated formulation, leaves behind NO odor or residue! Mechanical killing action – pests have no resistance!
–99.999% Organic (0.01% Potassium Sorbate)
–May use daily up to day of Harvest
–Mechanical Action Destroys Bugs, Larvae, and Eggs!
–Destroys root aphids!
–Safe for all Plant, Animal and Marine Life … Not Insects!
–Effective on all hard and soft bodied PESTS including spider mites and broad mites!!
15 & 55 Gallon Drums ship by freight everything else ships UPS ground or USPS priority.